What Sets Our BioActive Proteins Apart?
Your choice in recombinant BioActive proteins comes down to quality and price.  Quality generally refers to lot-to-lot consistency, type/amount of contaminants, and potency or level of bioactivity.  Although many companies tout these features as differentiators of their respective products, they are largely equivalent, with most performance claims being tied to a few exceptional products.  enQuire's BioActive proteins are the quality you've come to expect from modern development and manufacturing of these products, but with better supporting data and at market leading prices.  Our products feature:
Highly informative datasheets.

Protein construction: the starting and ending amino acids, along with accession number for every protein made.
Purity: Purification by SDS-PAGE and always a corresponding full-gel image.
Endotoxin: Exact levels of endotoxin in the lot of protein you are buying as measured by limulous amoebocyte lysate (LAL) method.
Detailed information on known gel migration behavior, formulation, expression hosts, and other manufacturing practices.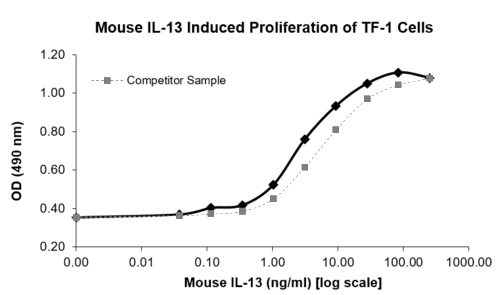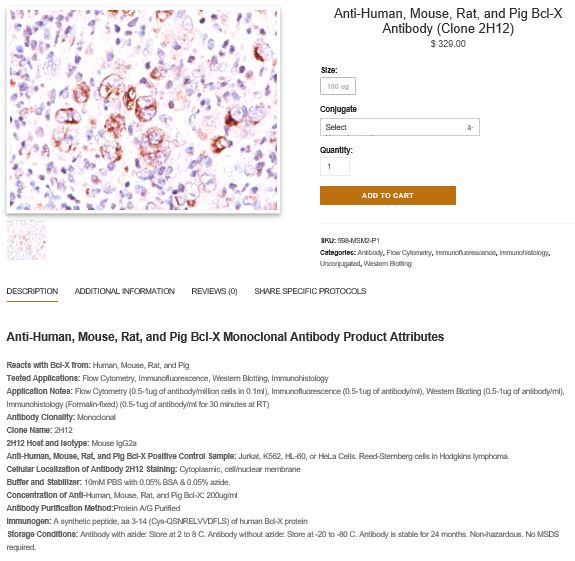 Carefully Selected Expression Systems.

We synthesize our recombinant proteins using carefully selected cell types to ensure appropriate folding and post-translational modification which creates maximal bioactivity and superior interpretability of data.

Not just blocking or neutralizing – real bioactivity information.

Our BioActive proteins are tested in known, well-studied experimental models and examined for appropriate induction, inhibition, or interaction. The bioactivity data is right at the top of the datasheet and only adequately functioning proteins are included amongst our BioActive protein products. Proteins exhibiting non-satisfactory activity are still carried, but offered for other uses such as assay controls.
We have recombinant proteins and bioactive proteins available for human, mouse, rat and many other species. Looking for growth factors such as FGF, VEGF, EGF, cytokines like Il1B, Il2, Il6, Il12, or Il17A, and 100s of other functional proteins for cell culture?  
Find them at enQuire Bio.